MediXcel's EMR. Everything you need.
See our cutting edge Electronic Medical Record suite in action. It covers multiple specializations, labs and imaging services.
Manage Consultations of over 20 Specialties
General Physician, Family Physician, Cardiology, Gynaecology, Obstetrics, ENT, Neurology, IVF, Chest Physician, Dental, Pediatrics, Orthopedic, Gastroenterology, Psychiatry, Urology, Nephrology, Ophthalmology, Diabetology, Dietician, Ayurveda, Oncology.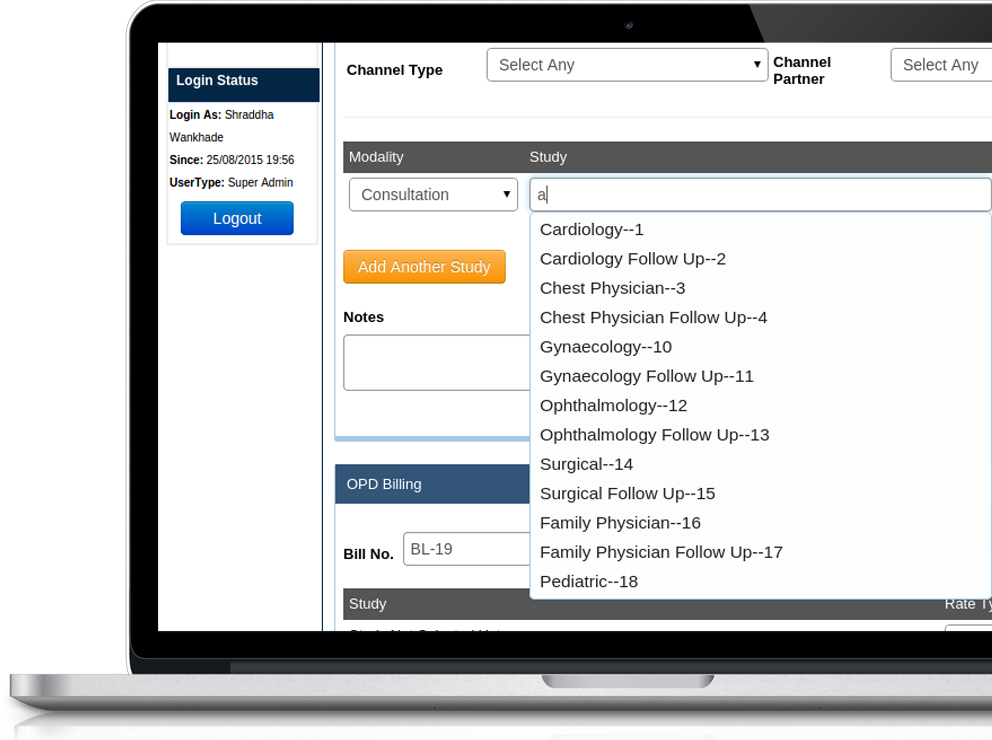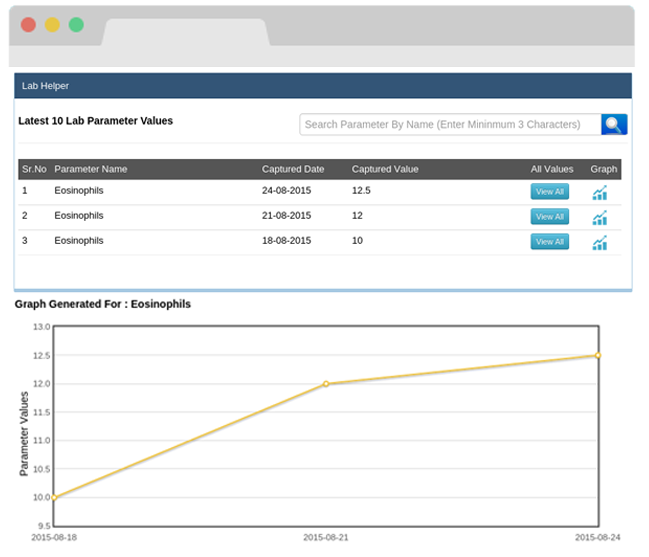 Manage Lab Tests
Add Lab Values via an Internal Lab or Network Lab partner access. Get alerts on out of range values and see historical lab values plotted over time as graphs. Manage Lab workflow including Sample Collection and Accessioning.
Manage Imaging and Diagnostics
Add Imaging or Radiology reports using canned report formats and options to include images and auto-sign reports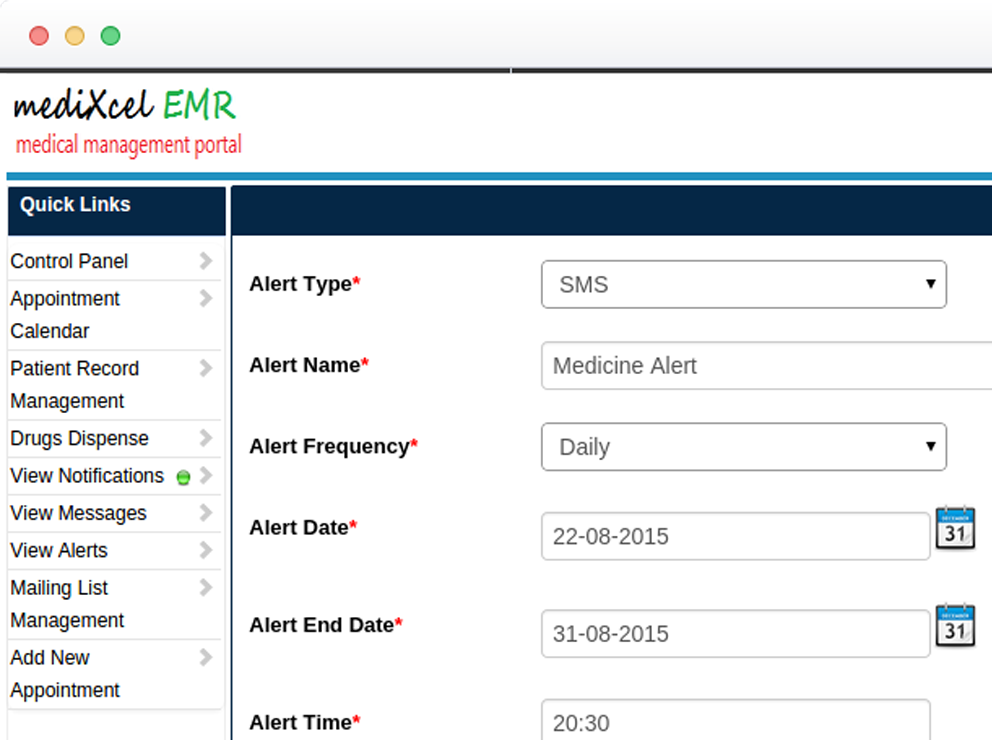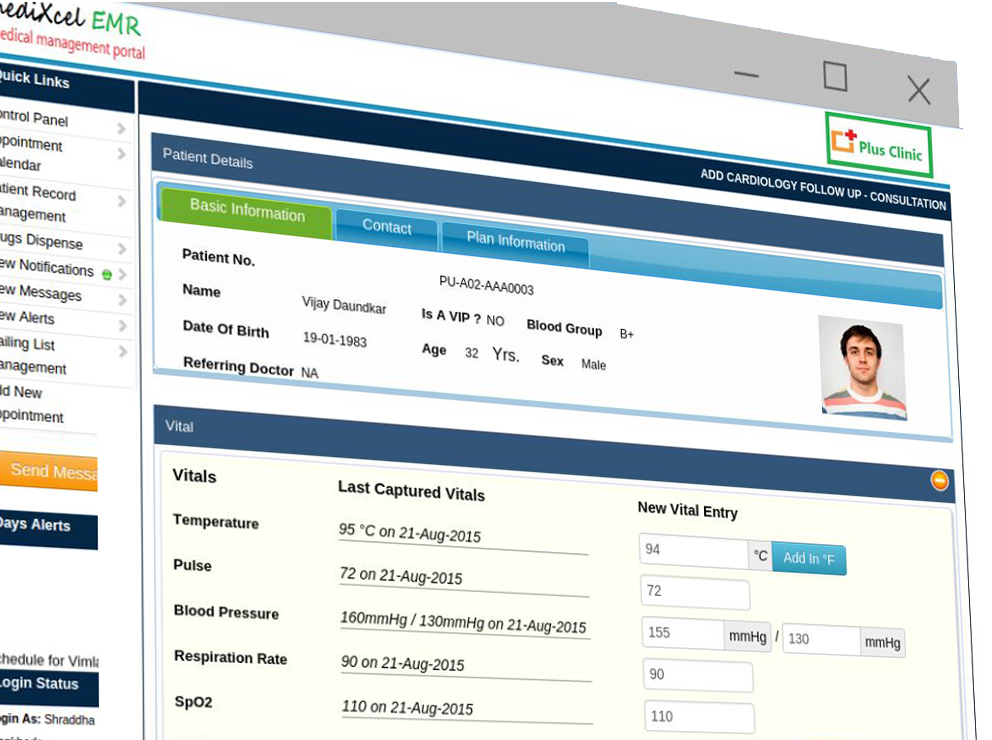 Vitals Tracking
Track Vitals across all visits made by the patient to any clinic or doctor on your network or chain. Graphically view vitals and receive alerts for vitals added outside the range
Action Plan Management
Create Actionable Objective Treatment plans with targets and reminders for Doctors, Staff and Patients to improve adherence and manage Progress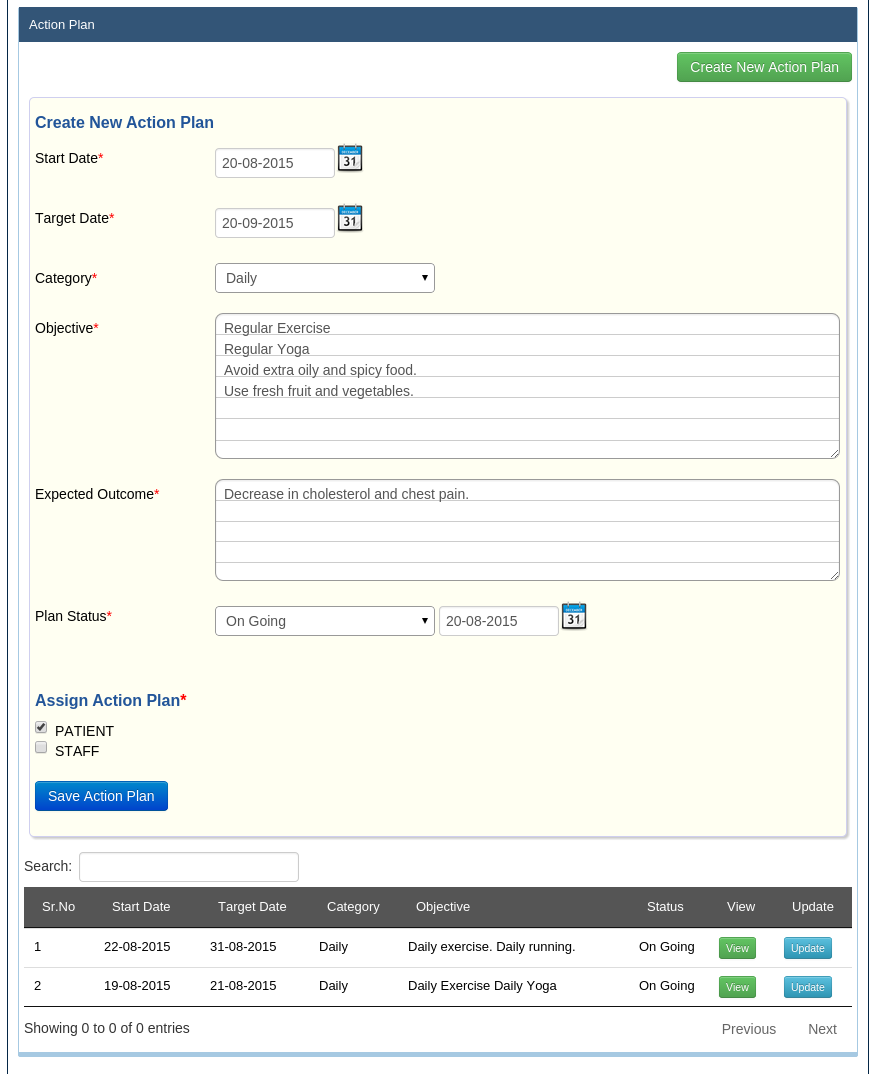 Case Management
Option to create a single case tracked across Consultations and Tests till closure. See open cases by time and patient and track patient progress
ICD 10 Coding for Diagnosis
Provide Diagnosis using the latest International Coding of Diseases directory released by WHO and accepted by Insurance and Government Health agencies across the world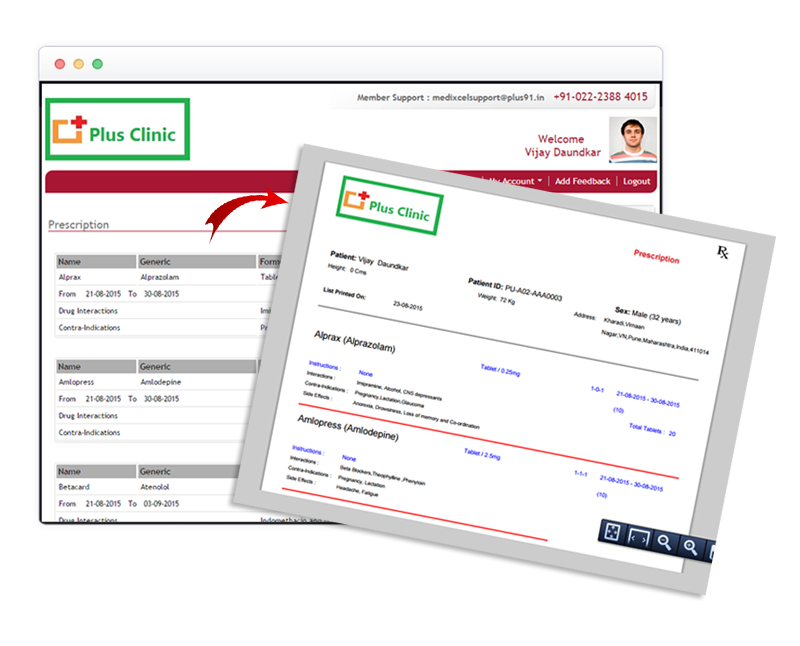 Prescription Management
Comes Pre-populated with essential drugs list and with your own Master management to add new medications. Prescribe drugs quickly using generic or brand names, setup Drug Reminders, refill reminders and also comes with a simple clashing alert.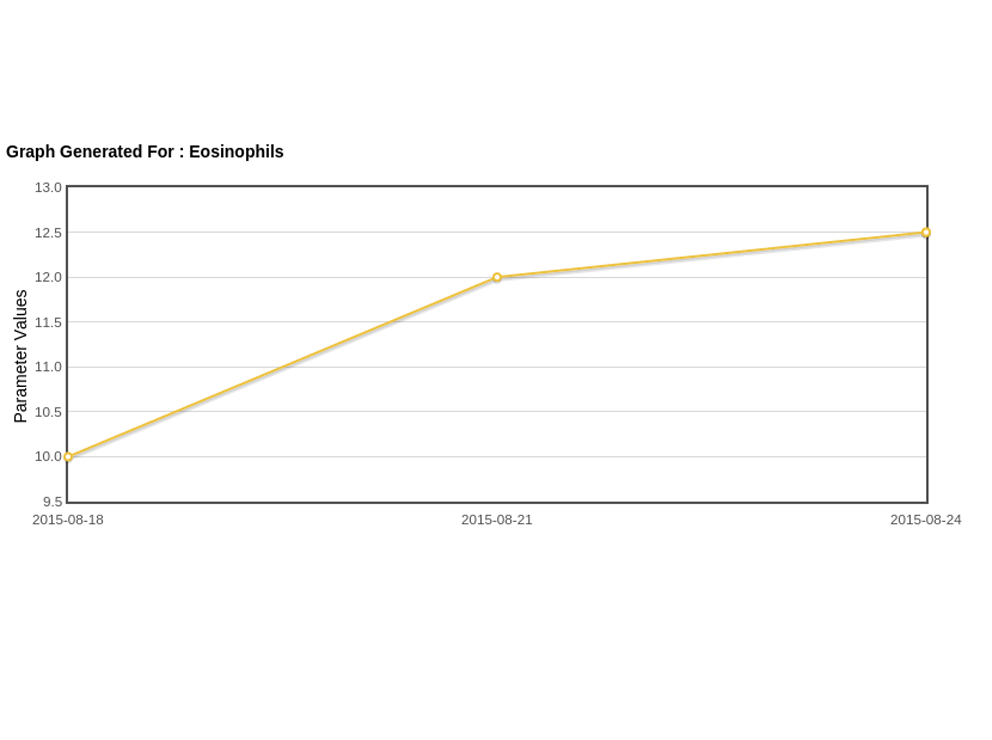 Analytics
See Analytics and Graphical outputs on Vitals, Labs for a Specific patient. Search for Patients matching specific demographic and medical profiles for research and to track disease out breaks
Referral Letters and Recommendations
Create and Print or E-mail Referral notes for other Doctors or Labs with options to update their inputs and reports on the same report to maintain the care continuum. For internal recommendations, automatically generate notifications for the concerned team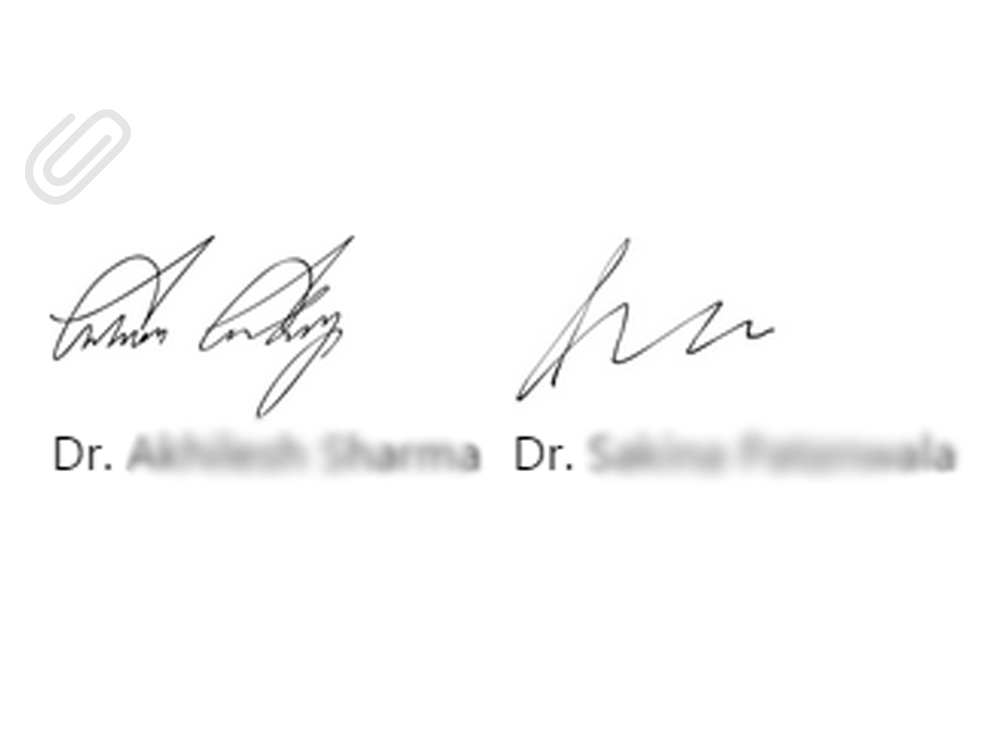 Multi-Signature Management
For specific reports create multi-signature rules, where multiple doctors have to sign-off before report can be viewed
Disease Management
Create Disease Management profiles and schedules for them, create alerts to help you and patients manage their conditions. Integrate with App to provide a better care paradigm for the patient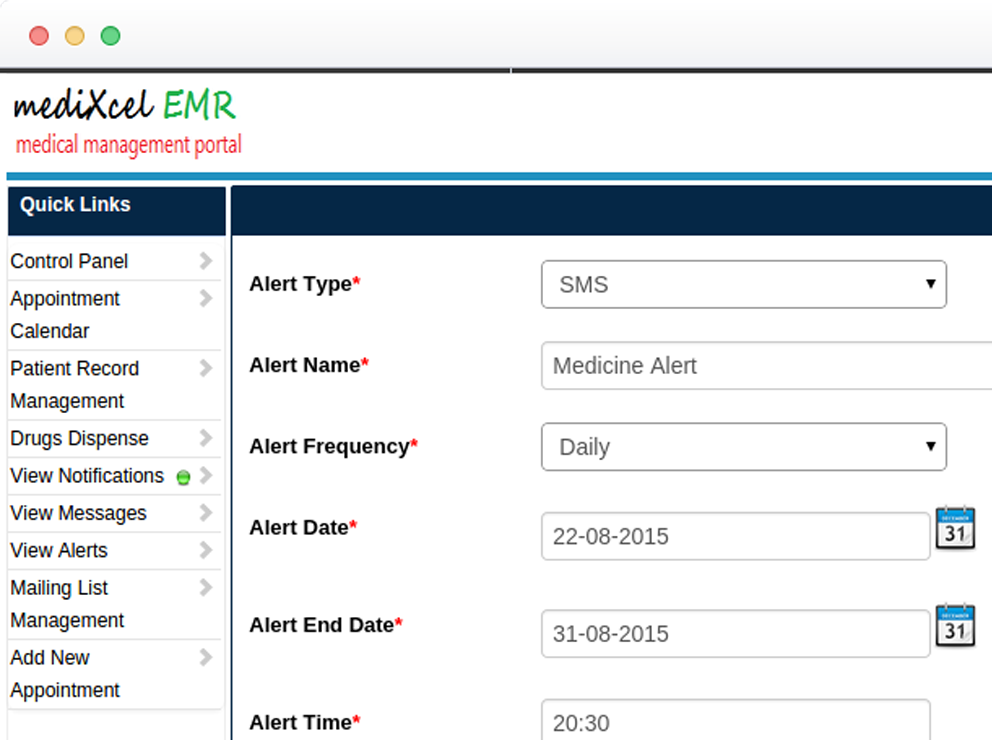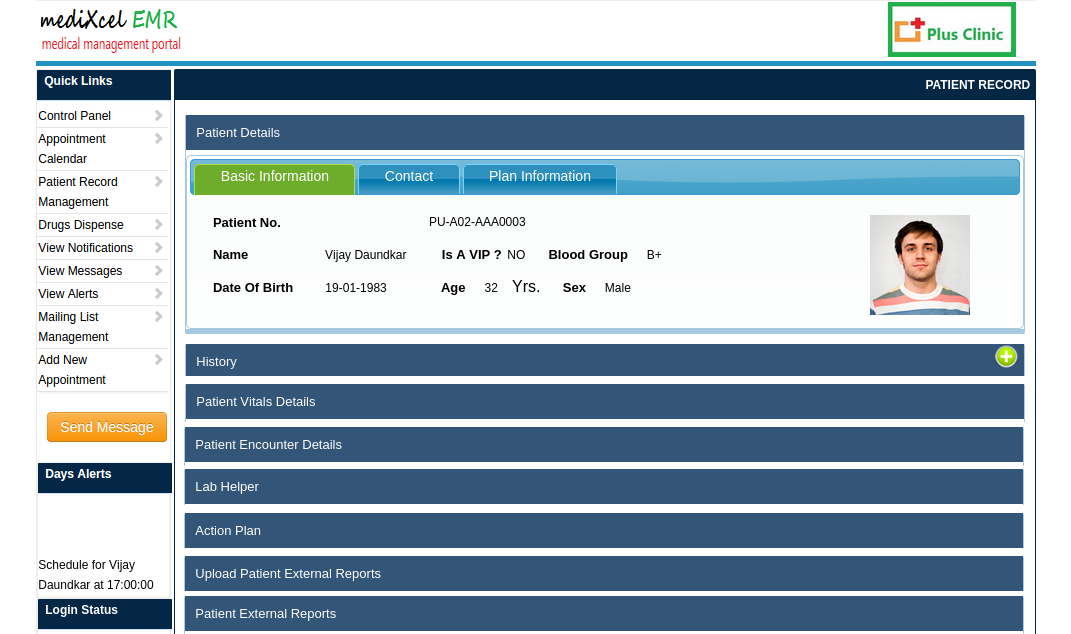 Patient Summary and Single Record
View the Entire Patient History on a Single screen and print a complete summary on a Single Page if needed. See History, Vitals, Prescriptions, Diagnosis, Symptoms, Additional Reports, Lab Values and Visit Notes on a Single page.
External Reports
Allow staff, Doctors or Patients to add external reports of visits done outside the network or from IPD stays or operations to be available to their current Doctor during a consultation